Art and Activism Web Series No. 3: "Collaborating with Nature"
February 21 @ 5:00 pm

-

6:00 pm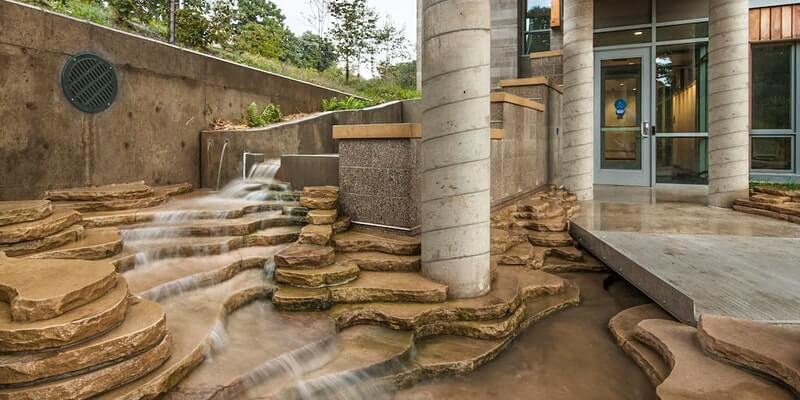 About this Event
Art as Verb: Collaborating with Nature
a presentation by Stacy Levy
Eco-Artist Stacy Levy collaborates with natural processes like rain, tides and erosion. This lecture will address how art can create ecological legibility as well as ecological solutions. By embracing change, observing and mimicking the action of natural processes, art can begin to make real changes to the environment. She will show her many rain infiltration works as well as projects that mitigate water pollution and shoreline erosion.
Stacy has been collaborating with nature as well as Engineers, Landscape Architects and Ecologists, to make artworks that create both solutions and places that celebrate nature. How can artists and engineers work collaboratively across disciplines to capture the power of nature and harness the natural process— to create new ways to solve site issues like stormwater runoff and water pollution?
Stacy Levy is an artist who works with rain and urban tides and watersheds. Her projects give a home to rain on many sites, from parking lots to nature centers. She works extensively with civil and environmental engineers, hydrologists, ecologists and landscape architects to address site issues with artful solutions. She also works to make visible how watersheds are the capillaries of the land, carrying precious rainwater from sky to the sea. Her installations on tidal rivers give people a sense of the amplitude and timing of the tide in cities.
Stacy graduated with a BA from Yale University and got her MFA from Tyler School of Art at Temple University. She began her work as an urban forester in the Mid Atlantic region. Stacy has been awarded the Henry Meigs Environmental Leadership Award, Penn Future Award for Women in Conservation and a Pew Fellowship in the Arts. She is currently the Stormwater Artist-in-Residence for Lancaster, Pennsylvania; helping this 250 year old city work out drainage and daylighting solutions for its urban water issues.
Photo Caption: Stacy Levy, Frick Environmental Center, Pittsburg, PA, Living Building Certified.