Free Summer Lunch & Snack
June 13, 2022

-

August 5, 2022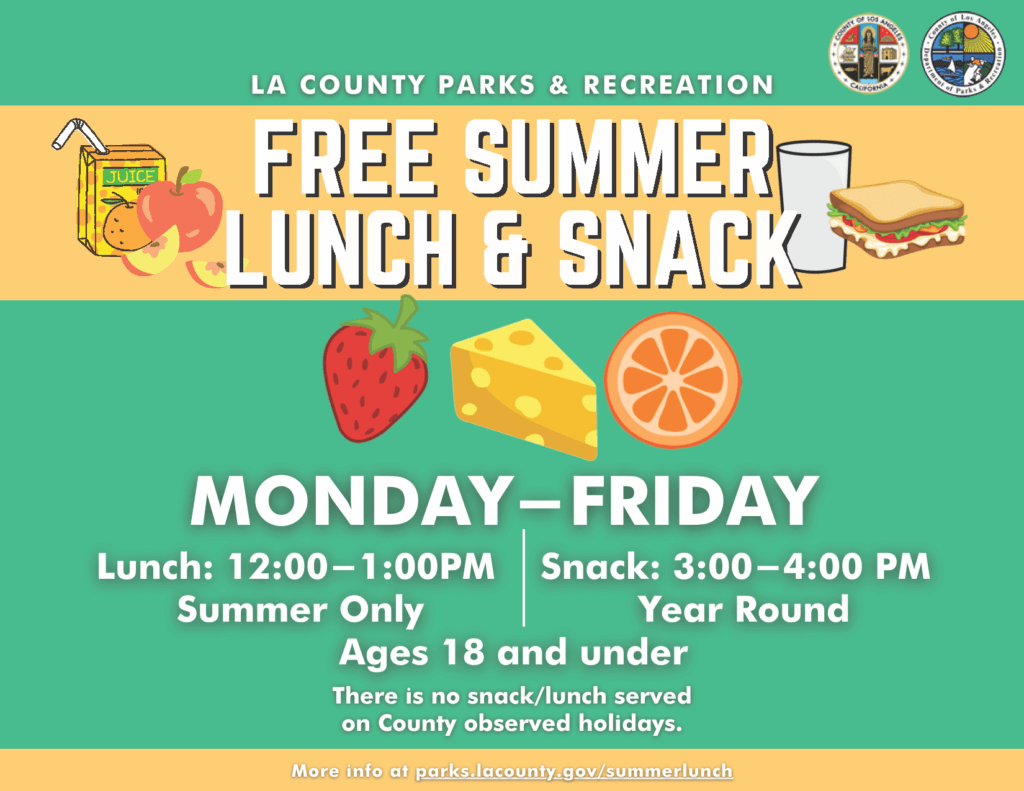 Free Summer Lunch & Snack
Monday-Friday
Lunch 12.00-1.00 PM Summer Only
Snack 3.00-4.00 PM Year round
Ages 18 and under
Youth meals will be available for dine in only at enclosed designated areas. Lunch and snack will be provided to youth participants only.
Created to help reduce the growing percentage of young people in the United States challenged by obesity or lack of consistent access to wholesome meals, the program aims to provide a healthy alternative for students when school is out for the summer. In order for participating parks to qualify for the program, they must service areas within the geographical boundaries of elementary, middle, or high school attendance areas with at least 50% of its students eligible for free or reduced-price school meals.
*Please note that there will be no lunch and snack on June 20 and July 4.