Friday Change Circles 4/23
April 23 @ 11:30 am

-

2:20 pm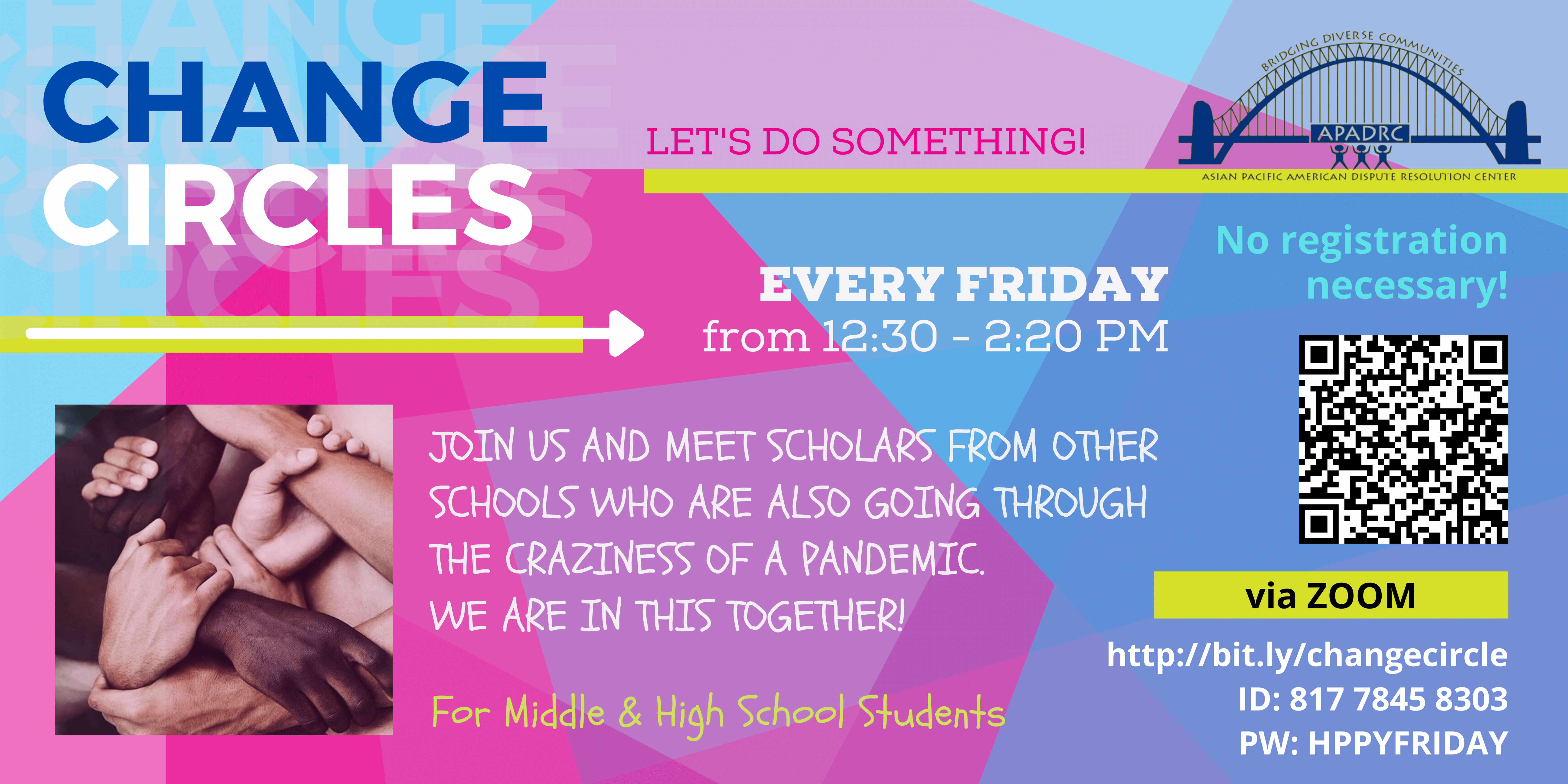 Let's hangout together!
Join us every Friday and meet other scholars who are going through a rough time, and missing their friends too. We are here for you!
Students are some of the individuals who have been impacted most by the pandemic. APADRC has created a virtual safe space where all middle and high school students can come interact and connect as we continue to navigate challenging times together.
Our Change Circles are open to all students who can attend within the scheduled time.
No registration is needed, just bring your enthusiasm! Scan the QR code in the picture above to get into the meeting!
ZOOM ID: 817 7845 8303 (

http://bit.ly/changecircle

)