SHARE YOUR VOICE!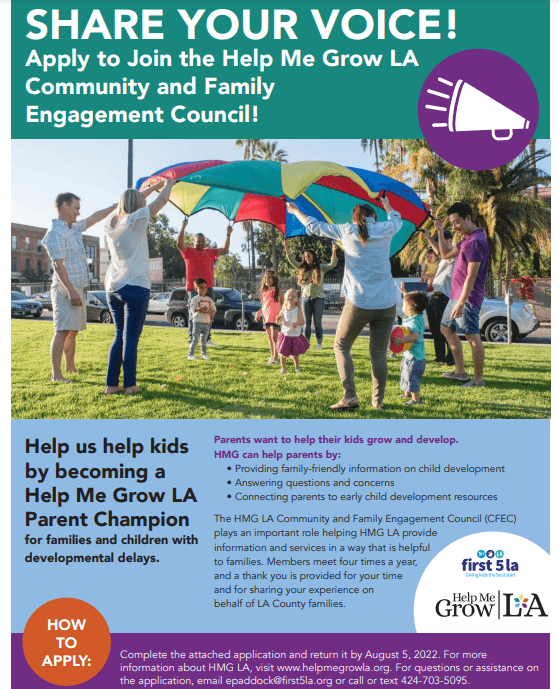 Apply to Join the Help Me Grow LA Community and Family Engagement Council!
Help us help kids by becoming a Help Me Grow LA Parent Champion for families and children with developmental delays.
Parents want to help their kids grow and develop.HMG can help parents by:
• Providing family-friendly information on child development
• Answering questions and concerns
• Connecting parents to early child development resources
The HMG LA Community and Family Engagement Council (CFEC) plays an important role helping HMG LA provide information and services in a way that is helpful to families. Members meet four times a year, and a thank you is provided for your time and for sharing your experience on behalf of LA County families.
HOW TO APPLY:
Complete the attached application and return it by August 5, 2022. For more information about HMG LA, visit www.helpmegrowla.org. For questions or assistance on the application, email epaddock@first5la.org or call or text 424-703-5095.