Solidarity Dividends — Building a Hate Free LA County
November 17 @ 10:00 am

-

11:30 pm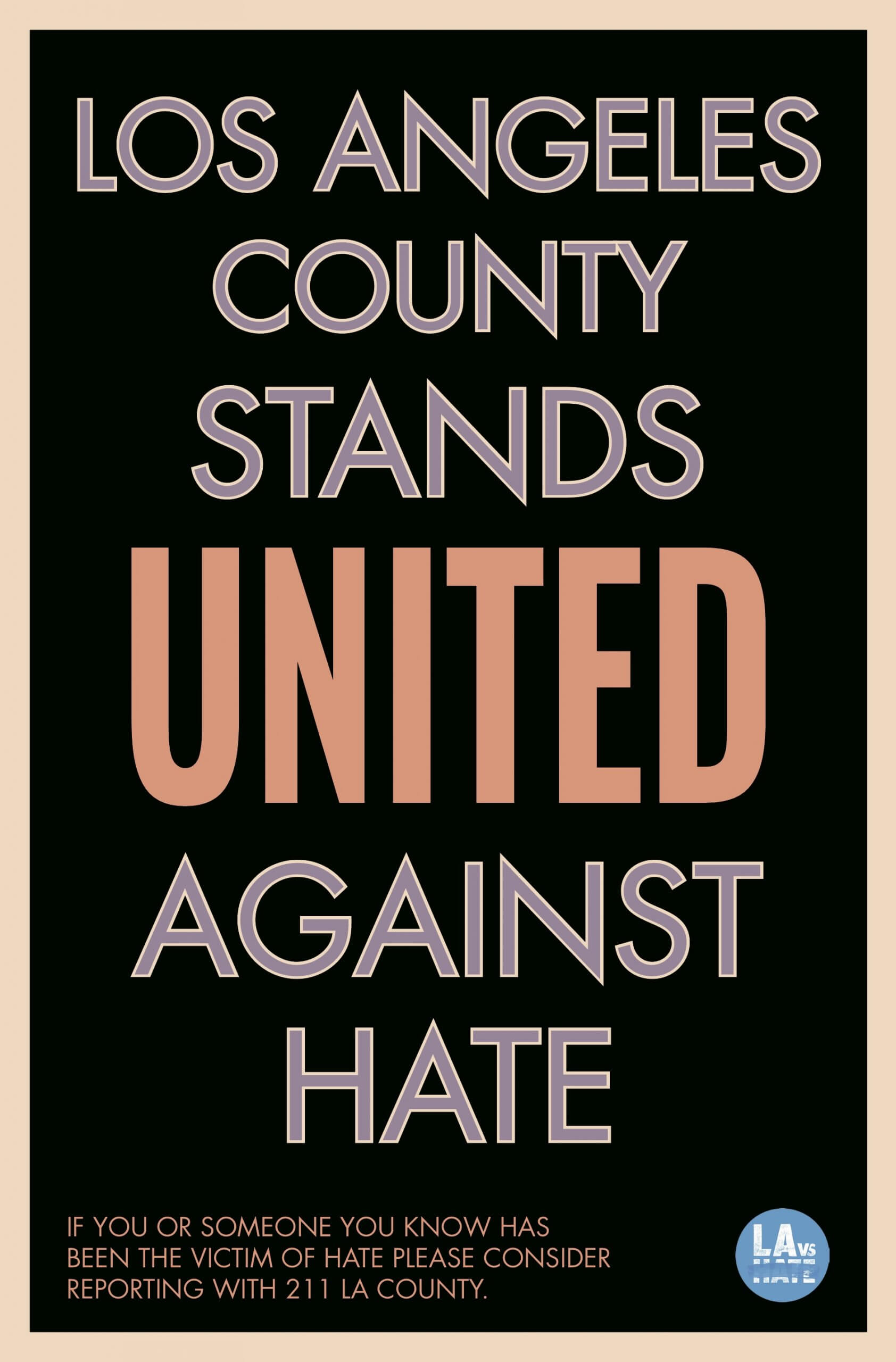 WORKSHOP OVERVIEW
As part of United Against Hate Week, we are hosting a 90-minute workshop on what the LA vs Hate campaign can teach us about building a futurehate-free LA County. We will be reviewing highlights from the first two yearsof the LA vs Hate campaign. We look forward to being joined by Corporate, Foundations, Businesses, Chambers of Commerce, and Educational Leaders.
EVENT FEATURED PANELIST/SPEAKERS
Facilitator: Joumana Silyan-Saba, City of LA Civil Rights Department
Robin Toma, Executive Director, LA County Commission on Human Relations (LACCHR)/Assistant Director, LA County Workforce Development, Aging & Community Services. Year 1 & 2 LA vs Hate campaign highlights
YOUTH PANEL DISCUSSION
Moderated by Fidel Rodriguez, Senior Human Relations Consultant, LACCHR.
Youth will inherit this County – What do they advise policy makers to do now to ensure a hate-free LA County?
COMMUNITY PANEL DISCUSSION
LA County resident(s) to tell the story of how hate can impact an entire community, and what that community did to return to a safe, inclusive neighborhood.
• Moderated by Maribel Marin, Executive Director, 211-LA
• Sophie Chavira, West Covina community member
• Hong Lee, an LA County resident who used her experience in being a target of hate with turning to healing for herself, and providing help for other victims.
• Sophia Cuevas, 211-LA Case Manager — how the case management program works and her experiences with victims.
SMALL GROUP SESSIONS
Introduction by Shawn Landres, PhD, Commissioner and Immediate Past Chair of the Quality and Productivity Commission.