History of AAPI Exclusion in the US
May 12 @ 3:00 pm

-

5:00 pm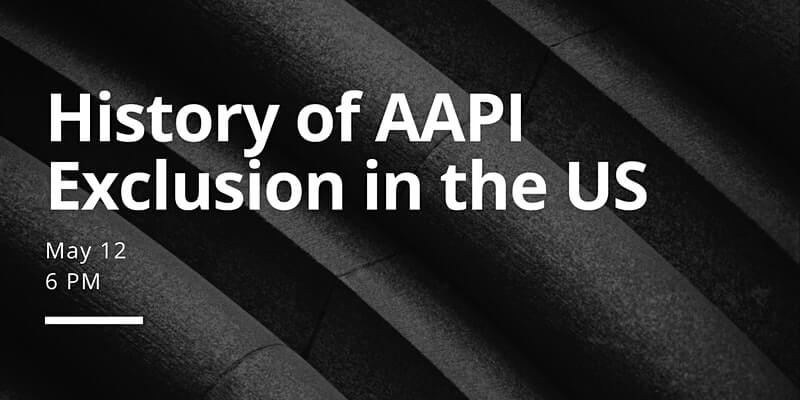 In the past year, there has been a measurable increase in hate crimes, violence, and animosity toward Asian-Americans. This uptick and anti-Asian rhetoric and violence has impacted a cross-section of individuals and communities, regardless of their ethnicity, citizenship status, religion, or political affiliation. Is this a new phenomenon simply attributable to the COVID-19 pandemic and xenophobic reactions to it? Or does anti-Asian prejudice go deeper than one challenging year in global politics and health?
Join YWCA Rhode Island and Dover Town Library in their ongoing series exploring important issues of race, racism, and US history, policy, law, and social attitudes as we turn our lens on the complex history of anti-Asian bias in the US. From immigration bans, to years-long bombing campaigns, to refugees abandoned in US cities, to the model minority myth, we will explore how US white supremacy has impacted people of Asian heritage across centuries of US history and today.
Upon registering, you will receive a confirmation email from Eventbrite containing the Zoom ID and password.
Register here.