Internalized Racism among Asian Americans
May 12 @ 5:00 pm

-

6:30 pm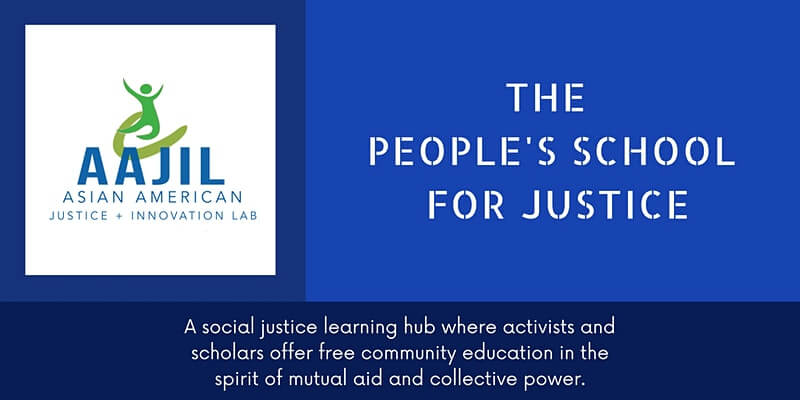 What is internalized racism and its personal, social, and political consequences for Asian Americans? This session will comprise of mini-lectures, reflective activities, and open conversation geared primarily for Asian Americans and other BIPOC, but open to all.
Participants will:
acquire and/or expand their understanding of the origin, nature, mechanism, and outcomes of internalized racism in their lives,
explore their historical and psychological relationship to racialization, and,
consider strategies for healing, resisting, and transforming internalized racism.
Our instructor, Dr. Andrew (Andy) Young Choi is a psychologist whose scholarly, teaching, and clinical interests include racialization, identity formation, intersectionality, mental health, queerness, and empowerment in the Asian diaspora, and transformative education and liberation psychology more broadly. His current community-based and research activities involve exploring trauma, masculinity, community, identity, and storytelling among Asian American men. He is affiliated with The University of Hawaiʻi at Mānoa and The University of Massachusetts, Boston.
At AAJIL, we believe in practicing a culture of mutual, relational generosity rather than a culture of the commodity. Please consider showing your gratitude and appreciation for Dr. Andrew Young Choi's labor in offering this free learning opportunity by donating to an organization of his choice:
Nodutdol– NYC-based anti-war community organization concerned with decolonization, demilitarization, and international solidarity work toward reunifying the Korean peninsula and third-world liberation more broadly.
Thank you!
Register here.