Right to Rebel
November 13 @ 10:00 am

-

2:00 pm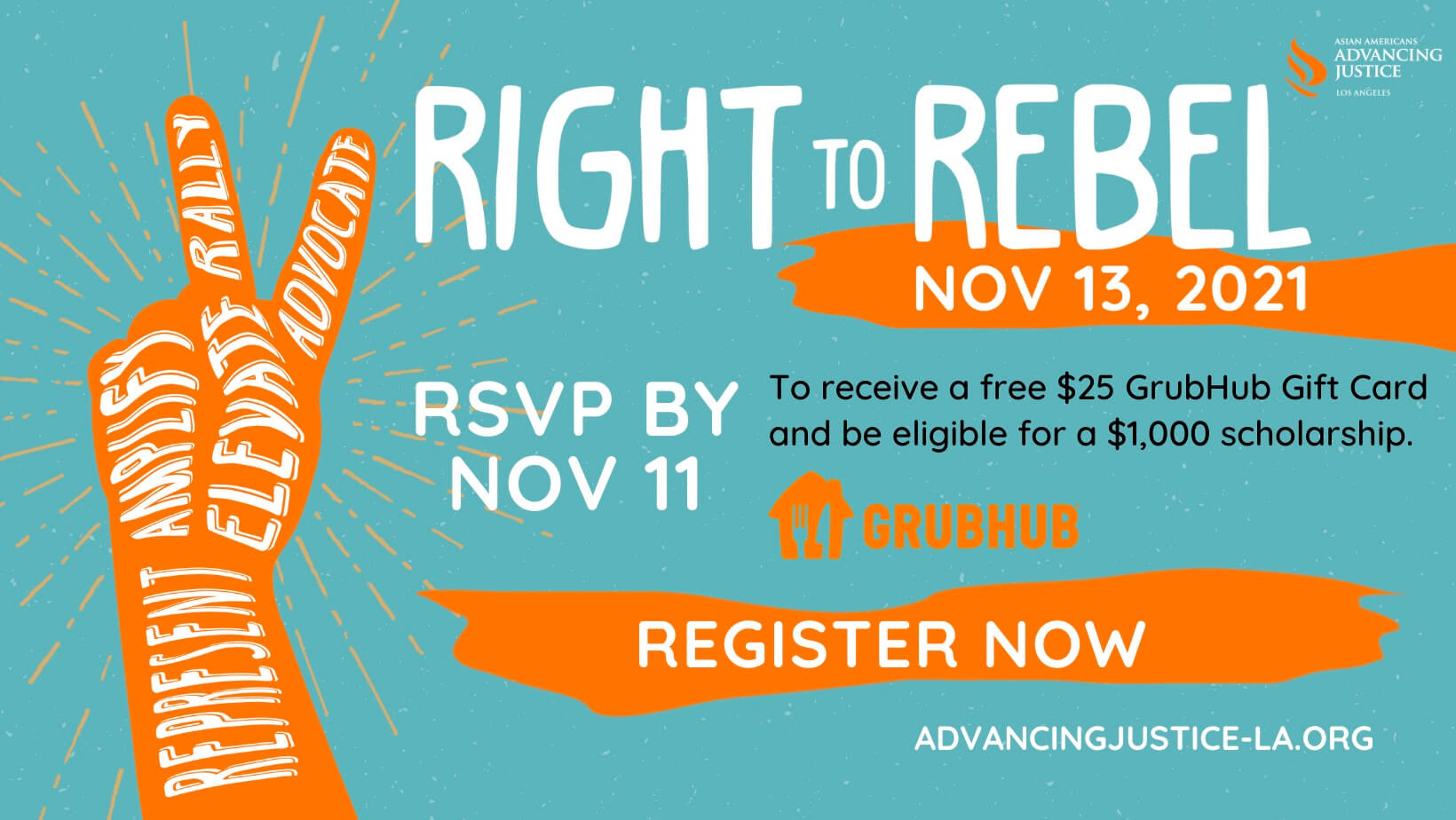 THIS EVENT IS FREE
STUDENTS COMING TOGETHER IN SOLIDARITY 
TO CHANGE A CULTURE OF INEQUITY
Right to Rebel is a virtual rally where you will learn to use your social networks to drive positive social change.
Register by Nov 11 to receive a  $25 Grubhub gift card and be eligible for a $1,000 scholarship.
Special Guests:
Activist, Actress and Trans Model Leyna Bloom
LAvsHATE organizer, activist Yosi Sergant
Interactive workshops:
A Playbook for Digital Advocacy
Combining your passion for a social cause with digital storytelling enables you to ignite and sustain movements that drive real social change. A digital advocacy expert will take you through a step-by-step guide for starting your journey to create social impact content and use digital advocacy for positive change.
Featured discussions:
Why Political Participation Matters
Local and statewide elected officials will discuss why participating on our political process is at the center of any effort to create lasting and meaningful social change.

Assemblymember Wendy Carillo (District 51: Los Angeles)
City of Alhambra Council Member Sasha Perez
Assemblymember Alex Lee (District 25: San Jose)

Pursuing a Career in Tech 
A career in technology can be incredibly fulfilling and fascinating. Technology professionals bring us cutting-edge products and solutions that entertain us, improve the environment, keep us connected and save lives. Get tips and guidance from a group of diverse and young tech executives on successful strategies to pursue a fulfilling career in tech.
To learn more about Asian Americans Advancing Justice – Los Angeles: